Resource Library
Sharing knowledge is at the heart of our mission. Explore Ascendium's growing library of publications that examine the complex challenges facing postsecondary learners, and how we're helping our partners address them.
Resources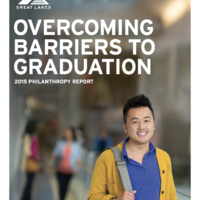 Our 2015 Philanthropy Report highlights the three distinct and purposeful funding approaches we use, and details several grants we made over the past year.
View the PDF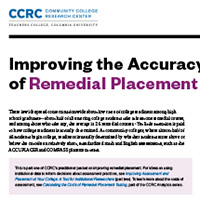 About half of entering college students take at least one remedial course; of those who take any, the average is 2.6 courses. This is part one of CCRC's practitioner packet on improving remedial placement.
Visit Site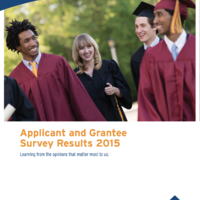 This report summarizes surveys of both grant applicant and grantee opinions of Great Lakes (now Ascendium Education Group), benchmarking the organization's performance against a database of responses from more than 40,000 grantees of nearly 300. Compiled by the nonprofit Center for Effective Philanthropy (CEP).
View the PDF