Education Philanthropy Careers
Grow your career, expand your impact at Ascendium
Working in Education Philanthropy
Ascendium Education Group is a nonprofit organization with multiple functions. We're a student loan guarantor, an education philanthropy and a provider of services for school and employer financial wellness and student loan success. Ascendium believes in the promise of a better life no matter where you started – and the power of education and training beyond high school to transform the lives of learners from low-income backgrounds.

Through our four grantmaking focus areas, we fund projects that support learners from low-income backgrounds, specifically those who are first-generation students, rural community members, veterans, students of color and incarcerated adults.

Ascendium's Education Philanthropy is an operating division within Ascendium Education Solutions, Inc., a member company of Ascendium Education Group, Inc. & Affiliates. Our philanthropy is national in scope and has grown to become one of the country's most active postsecondary education philanthropies.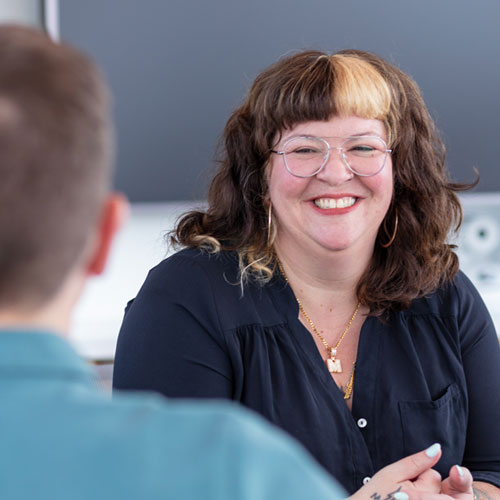 Currently Available Positions
Senior Learning and Impact Officer
Are you passionate about building rigorous, relevant and useful evidence about approaches to improving postsecondary education progress, success and labor market outcomes of learners from low-income backgrounds? If so, check out our newly created Senior Learning and Impact Officer position. In this position, you'll lead a grantmaking strategy that supports independent third-party evaluations that help inform the field about evidence-based practices, policies and programs that warrant scale.
View Position
Associate Learning and Impact Officer
We're looking for an experienced professional who is committed to making a difference in the lives of learners from low-income backgrounds. As an Associate Learning and Impact Officer, you'll strengthen our ability to act on input from various stakeholders by collecting actionable evidence about our philanthropy operations and impact, facilitating learning processes across our four funding focus areas and communicating resulting lessons to internal and external stakeholders.
View Position
Strategic Partner Engagement Manager
Purpose of Position
We are in search of a Strategic Partner Engagement Manager with experience, network and passion to join our grantmaking team at Ascendium.
In this role, you will source, develop, analyze and manage a portfolio of media partnership grants strategically aligned to our focus areas and investment priorities. Working closely with our grantmaking team's program officers across the lifecycle of grant funding, you will identify opportunities to amplify the work of our existing grant partners and connect with potential new partners. The ideal candidate will have knowledge and experience in both the communications and philanthropy fields. This position is based at Ascendium's headquarters in Madison, Wisconsin.
View Position